About Us
---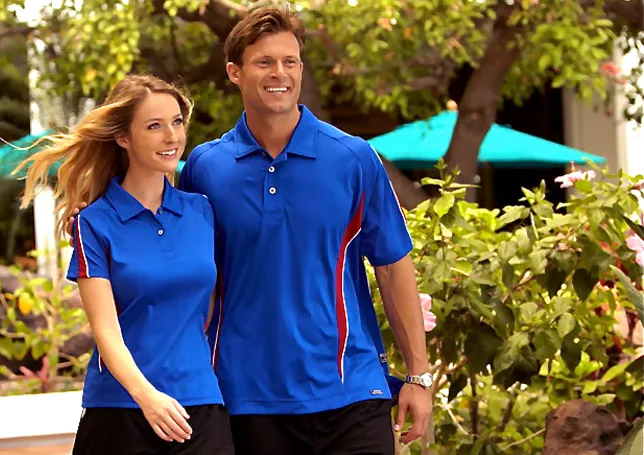 A premier wholesaler of blank polos, coaches shirts, and athletic apparel for screen printing, sublimation, and embroidery, Pro-Celebrity offers low prices, customized service, and discount shipping on qualifying orders. Whether your customers are corporate clients looking to outfit a retail sales staff or school sports programs seeking field gear and warm-up suits for their teams, we can provide you with made-to-order activewear in a range of customizable styles and colors, with cutting-edge fabric technology that makes our clothing easy to decorate, long-lasting, and of the highest quality and comfort. We back up our outstanding products with a commitment to service and satisfaction, delivering the best combination of value and reliability to both you and your customers.
Pro-Celebrity was founded in the Los Angeles area in 1977 by Tee Top of California, Inc. For more than 37 years, we've strived to be the number-one choice of clothing decorators and distributors across the country. We pride ourselves in raising the bar of our own high standards with each passing year. While preserving classic favorites such as our longest-running style – Members Only Style 102 – we excel in creating new designs to stay on-trend with the fashions your customers crave. Graphite has become one of the hottest new color choices, for example, and we have crafted no fewer than eight different styles to capitalize on its growing popularity.
Our clothes feel as good as they look. Their micro-polyester moisture-wicking fabrics employ an innovative Hi-Cool technology to keep the wearer cool and comfortable. We carefully cut patterns to create the "perfect fit" for both men and women, which we've captured in more than 20 matching his and hers styles. Our fabric dyes retain their vibrant colors through repeated washings, and the cloth resists wrinkles and snags for a perfect appearance, time after time.
But we know it takes more than a quality product to gain your business. Our goal is to earn your loyalty for life by exceeding your expectations at every opportunity and always delivering splendid service with a smile.
To our longtime customers, we thank you for your continued support of Pro-Celebrity. For those new to our family, we welcome you with open arms and look forward to proving what we can achieve for you and your customers. Together, we make a winning team!
Best Wishes,
The Pro-Celebrity Team